Registration Closes May 24th
The 2019 UPAA Symposium will be held from June 17 – 21 at Grand Valley State University in Allendale, MI. Bernadine, Elizabeth and Amanda are very excited to have you all join us for a week full of inspiration, learning, and comradery.
 Planning is well underway and we have some great things in the works for you. We want to show you the best of the area while you are with us, so we have scheduled a photo demo on the beaches of Lake Michigan with Dave Black, and the shootout will be in the city of Grand Rapids. We will have lots of hands on opportunities to put your new found (or further honed) skills to use, and we will have more member-led involvement including workshops, panels, and more. Something new we're trying out in 2019 is a short "Yoga you can do anywhere" session with a certified yoga instructor. Being a photographer is hard on the body, and we will learn some simple stretches and poses that you can do in your office or between assignments.
Registration Closes May 24th
Accommodations:
Before registering for the Symposium and Housing complete the 2019 Symposium Housing Form, then return to this page to register for the Symposium and Housing. When registering please choose the appropriate housing registration along with your symposium registration.

We're happy to be able to house everyone in a modern apartment-style residence hall on campus. This will make for a more centralized experience, and will lend itself to comfortable and natural networking within the indoor and outdoor common areas. Not to mention, you'll be paying a rate that is half the price of a hotel to be in an apartment for a week with a kitchen and living area!

Housing is $375 per person for an individual room in a 2- or 4-bedroom suite. This includes linens and breakfast (Tuesday through Friday.) You may arrive either Sunday or Monday.

You may put in a request for specific suite-mates and we will do our best to accommodate all requests.

Special note for partners and families: None of the rooms can have more than one bed. Each partner or family member will need to pay for an individual room for the week.  We will make sure that partners and families share the same suite.

We are not holding any hotel rooms. 
When registering for the symposium do not forget to select the appropriate residence hall option.
Host: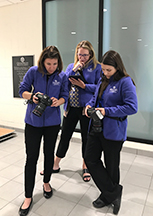 The hosts for the 2019 Symposium are Bernadine Carey-Tucker, Elizabeth Lienau, and Amanda Pitts. Together they make up the unofficially named "Photo Team" within University Communications at GVSU. They have been working together for over a decade, and have various theme songs they use to psych themselves up while on team shoots and assignments including "Everything is Awesome" from The LEGO Movie and "The Teamwork Song" which they overheard while on assignment at the GVSU Childhood Enrichment Center.
Speakers:

Dave Black- sponsored by Nikon
Photographer, educator, author, and Nikon Ambassador United States.
 
"I love to make pictures."  Dave Black's education in Commercial Graphics Design and Studio Drawing lend well to his vision of photography. "I love to make pictures that draw the audience in for a closer look."
Biography
As a freelance photographer for 38 years Dave's work has primarily centers on the SPORTS and Action for such publications as Sports Illustrated, Time, Newsweek and the award winning TV show Sports Century on ESPN. The list of event coverage includes the Masters, Kentucky Derby, National Football League, NASCAR and extensive work regarding the United States Olympic Committee, Olympic athletes and coverage of 12 Olympic Games.
Specialties
Known for his Creative use of Speedlights and in particular with the artistic technique of Lightpainting, Dave's portfolio continues to broaden into the commercial and advertising industry, and with specialized lighting projects including work for the National Geographic and their book Where Valor Rests, Arlington National Cemetery.
Educator
Dave is a "Nikon Ambassador US" and "Nikon Legend Behind the Lens". He is closely involved with the next generation of photographers by teaming up with the online instructor faculty of KelbyOne, and is an instructor for Photoshop World.
Workshops and Seminars:  His long term involvement as an educator and guest lecturer with numerous photography workshops and seminars since 1986 include Rich Clarkson's Summit Series of Workshops (Sports, Lighting, Adventure and Nature.)  Dave lectures at Universities and Colleges each year and teaches his own Dave Black Lightpainting Workshops in Colorado.
Resources
Website
Instagram @daveblackphoto
Blog
Portfolio 
Books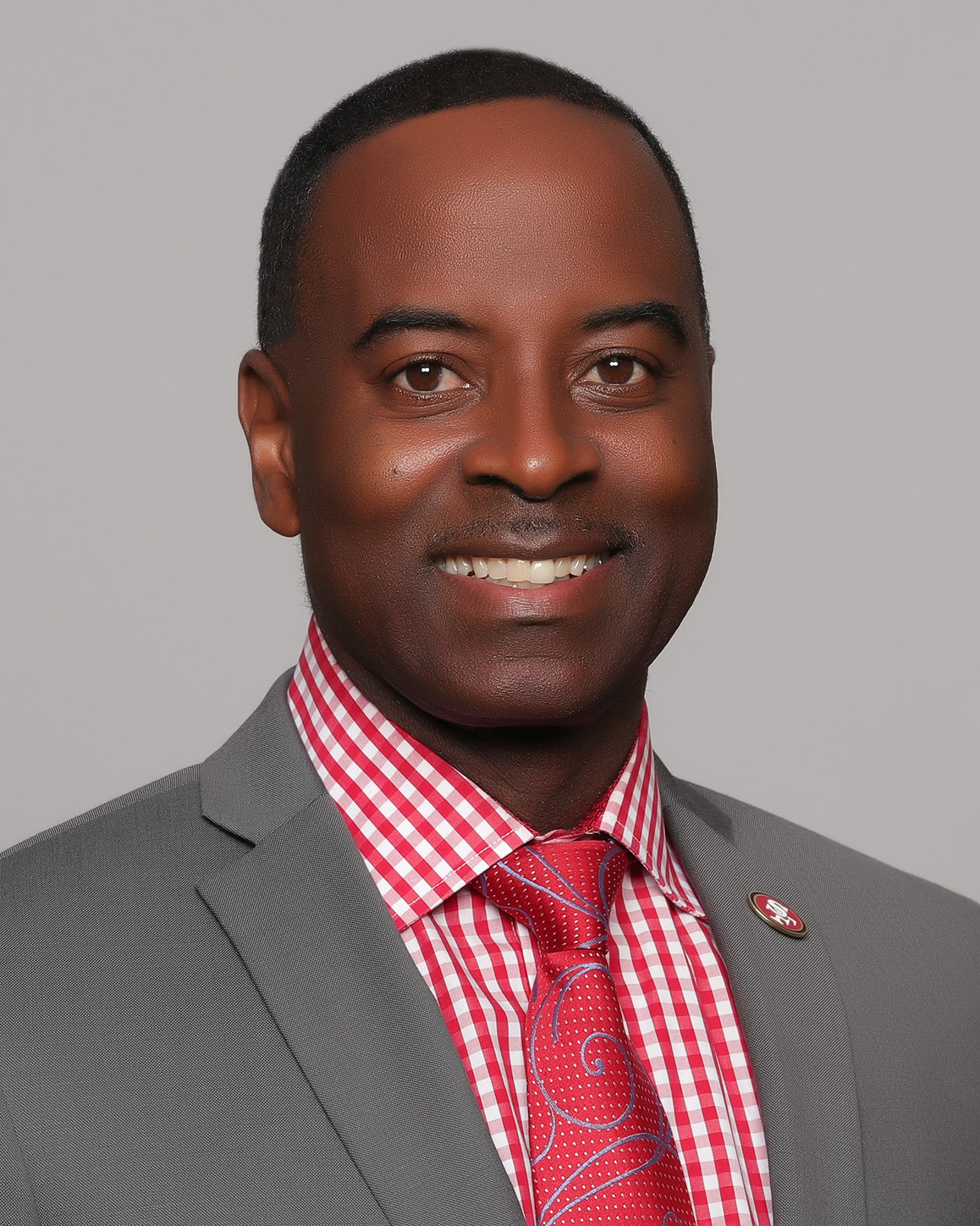 Terrell Lloyd- sponsored by Canon
"In photography, the key is to unlock your creativity, be true to what you see and, you will create a moment that will last a lifetime."
Terrell Lloyd has been noted for his experience shooting professional and college sports. He is currently employed by the San Francisco 49ers as their full-time lead team photographer and managing all of the organization photography services. He had been with the organization since 1996 as a contract photographer, now he is responsible for all of the team's photographic assignments. Terrell Lloyd has always been an avid football fan. In 1994 Terrell was granted the opportunity to shoot on the sidelines at a San Francisco 49ers home game. According to one of his clients, "Terrell's sports photography really captures the essence of the game."
Terrell Started in photography business in 1992
Terrell has been with the San Francisco 49ers organization since 1996
Promoted in 2017 as Senior Manager Photography Services
49ers Lead Team Photographer
He's Responsible for all photo related services for the 49ers organization, team, and Levi's Stadium
San Jose State University athletic photographer since 2005. Providing all photographic services for NCAA athletic team sports
Selected to one Canon Explorer of Light Program in 2006-11 and recently selected again July 2017-Current
Selected to SanDisk Extreme Team in 2009
Selected to ThinkTank Pro Team 2018
2019 Award for Outstanding Contributions to the Photography Industry by Western Digital/SanDisk®
2017 Xposure101 Legends Awards winner. This award honors individuals who have greatly influenced creativity, diversity and learning in the creative and photographic industries.
In his photography business, he has done a verity of things outside of Sports, from Weddings, Portraits, Commercial, Products, Corporate Events
Terrell Lloyd has been photographing a verity number of high-volume corporate events around the world
Terrell has been well known for his sports photography, but he has had a diverse business for over 27 years
https://www.terrelllloyd.net/
Instagram: @49ersofficialphotog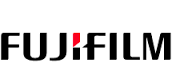 David James- sponsored by Fujifilm
Born and educated in the UK, David knew from age 9 he wanted to be a photographer. He started in the Stills Department at MGM studios in the UK, rapidly making the transition to shooting on set and forging a career as a world- renowned stills and specialist photographer. The genres of Action, War, Sci-Fi, and Musicals are his personal favorites and have resulted in multi award-winning images. David's career includes
11 collaborations to-date with Steven Spielberg numerous musicals ranging from Jesus Christ Superstar, Chicago,
Nine, Rock of Ages and Dreamgirls...in which he had his only credited acting role..as a
photographer. Science Fiction includes Oblivion and Edge of Tomorrow, starring Tom Cruise with whom he has collaborated on 15 projects to date, plus the famed photograph of Tom atop the Burj Khalifa tower in Dubai. Amongst recent projects are Star Wars - The Force Awakens, Star Wars VIII, American Made, Jack Reacher, Horse Soldiers and Mission Impossible - Fallout.
David relocated his family to U.S. A, retaining dual UK/ USA citizenship. Based in Los Angeles, he works worldwide on feature, television, marketing/advertising and publicity projects. He is the winner of numerous accolades and awards including 2006 ICG/Publicists Guild Award for Excellence in Unit Stills Photography and the 2011 S.O.C. Lifetime Achievement Award for Still Photography. David James is also the author of thirteen photography books including the Indiana Jones and The Crystal Skull Photo Journal and the Mission Impossible- Ghost Protocol, A Shooting Diary. His work is exhibited in galleries, international collections and published around the globe, as well as in the archives of the Academy's Margaret Herrick Library, and the Professional Photographers of America. David is a founding member and also past president of the Society of Motion Picture Stills Photographers (SMPSP).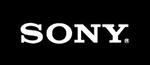 Brian Smith- sponsored by Sony
Celebrity portrait photographer Brian Smith is the luckiest guy on the planet. He won a Pulitzer Prize at 25, he's told Bill Gates exactly what to do for an entire hour, appeared on The X Factor, exhibited at the Library of Congress, dined with President Barack Obama, hung with Richard Branson on Necker Island, gotten drunk with George Clooney, shared cupcakes with Anne Hathaway and married the most beautiful woman he ever laid eyes on…
For the past 30 years, Brian Smith's iconic portraits of famous celebrities, athletes and executives have appeared on the covers and pages of hundreds of magazines including Sports Illustrated, ESPN the Magazine, Time, Forbes, New York Times Magazine, Elle and British GQ. He's a Sony Artisan of Imagery.
 

Tracie Maglosky- Sponsored by ProFoto 

Hello world! I'm Tracie Maglosky, mom of three teenage boys (yes, I survived!), studio owner with my bestie and hubby. We live just north of Cincinnati in West Chester, Ohio and our studio is directly in the
heart of the city in the arts district of downtown Cincinnati. Our studio specializes in wedding, maternity and newborn photography. Basically, we love to photograph people and we love watching our families blossom! For personal projects, I photograph models and dabble in fine art/fashion photography.
When we're not in the studio shooting with clients or at home with our boys, you'll find me traveling around the world teaching workshops to inspire photographers and business owners to new heights in their endeavors. I love to talk about business practices, sales, lighting and posing and take a very practical and easy to grasp approach.  I feel so honored to be recognized as a Visionary for Olympus America since 2013, a Miller's Speaker Team Member since 2018 and a Profoto Legend of Light since 2019. I've never met a stranger, so when you meet me in person prepare to be treated like an old friend!
 Mike Moats- Sponsored by Tamron 

Mike Moats is an award-winning, professional macro photographer from Sterling Heights, Michigan. Mike's love of photography, which started out
as a hobby in 2001, has since evolved into a full-time business. In addition to creating his own images, Mike added Macro Boot Camps into the mix in 2006, and he now also makes speaking appearances at photo conferences nationwide, and now has an online Macro Photo Club to assist photographers with their macro goals.

Recruited as a member of the Fuji Pro Talent Team in 2006, Mike is also honored to be a Tamron Image Master, and a Vanguard Pro. He has won numerous local, national, and international awards. Mike's first book, Tiny Landscapes, was released in 2008, and his images and how-to articles have been published in various magazines, including Outdoor Photographer, Nature's Best Photography, Shutterbug, PC Photo, Nature Photographer, Photo Life, Whisper in the Woods, and Michigan Fish and Game Finder; in photography collections such as the North American Nature Photography Association's (NANPA's) Expressions book and the Pure Michigan tourism companion; and in various corporate collateral, including on the Tamron USA blog and in Fujifilm newsletters.
Price:
$475 for members & associate members for early registration. $529 for late registration after April 30. $275 for Retiree members and Spouses Program. Registration closes on May 24.
Getting Here:
Grand Rapids International Airport (GRR) is the easiest and closest major airport to campus. It is about a 30-40 minute drive from the airport to campus, so you will need to rent a vehicle, get an Uber, or carpool. You could also fly into Chicago or Detroit if you don't mind an extra 2.5 - 3.5 hour drive.